Looking up from my desk to find unexpected raindrops smiling at me
~ makes me smile, makes me happy~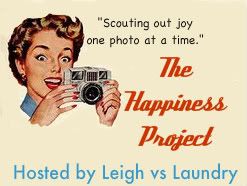 My sweet bloggy friend over at
Bonnie5
is hosting her first
*Touch-up Tuesday*
and in that honor I'm going to display the SOOC and then walk you through the steps of my editing
.
This is not the photo I originally planned for this but I'm all into vintage and antique look these days so the bright and happy photo idea got chucked!
This is the original that I took yesterday afternoon. Hmm, pretty boring, right?
I brightened the picture in Photscape
Adjusted the color temperature more towards yellow
Added sepia filter
Added film effect - cinema high
Added clip frame 02
Splashed the watermark and DONE!
Go check out other entries and join the fun!