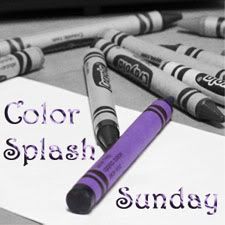 It's that time of the week again! This time the Color Splash theme is flag.
I chose this picture which was taken while we were sailing our way to Liberty Island, New York. I was searching for a flag picture taken with the Lady Liberty herself but was surprised to find that I hadn't any. So, I posted a photo of this flag waving proudly on the banks of Ellis Island, which I feel has a history as rich as the Statue of liberty herself.
Hope everyone is having a great weekend, no Monday blues tomorrow!