I have been busy with life lately and haven't been able to read or comment on the blogs I love.
I decided to do an edit and enter into a few of my favorite blog hops.
Here is the SOOC (meaning, Straight Out Of The Camera) shot -
Edit# 1
I used good ol Picassa for this, nothing fancy-shmancy. Increased the brightness, tuned the highlights and the shadows. Increased saturation, splashed the URL and done!
Edit# 2
Exported the first edit into Gimp and applied selective coloring.
Edit# 3
Used the first edit and layered it with antique layer.
All of the above are a part of Karli's
Show off your creative editing and learn how others do theirs!
Edit# 2 is a part of Amy's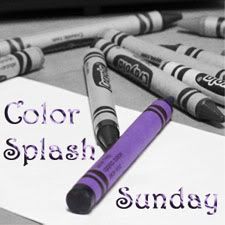 Love selective coloring? Enter yours and check out the other entries.
Edit# 2 is also a part of
This week's theme is selective coloring with B&W or sepia.
Which one do you like the best?