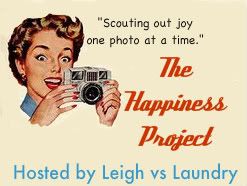 What makes me happy? Thinking of what makes me happy! This happiness project is really spreading the cheer and I couldn't wait to join in this week:)
Bare foot on the beach.
Don't you love snuggling your feet in soft sand of the beach and hear nothing but waves come and go, smell nothing but the ocean, feel nothing but the breeze?
That would make anybody happy:)
These pictures are from Daytona Beach, Florida. I think this was the first time the kids (then 15 months old) had consciously been near an ocean.
They just love playing with water. Seeing so much water must have been like heaven for them!
Twenty Little Toes on the beach;)
I'm also linking this post to
iheartfaces
and this weeks theme is feet. So, here are more cute piggies
One month old Ryad feet
5 month old Nael toes