The smell of the warm, buttery popcorn
The shrieks from the roller coaster that just turned upside down
The encouraging cheers from the game stands where someone is trying to win a stuffed toy for their loved one
The contended smiles at the smooth spinning carousel
The long lines made in anticipation of a fun time
The hustle and bustle to see the exotic jewelery up for sale
That is the town festival that we took Ryad and Nael to a few weeks ago. It's our town's way to welcome summer and good times that are to come.
I'll have to admit that the lines were long (don't all lines seems longer when you are with kids??) and the boys soon got exhausted. We didn't even get a chance to use all the tickets we bought. We chucked the thrill rides in favor of the kiddy rides, where one parent gets to ride or free with one kid. That way all four of got a chance to ride together. It didn't swing and sway as much as the roller coaster but I have to say that, the sweet smiles that looked up at us made it as thrilling.
The Ferris Wheel was the only "big ride " in which we all could sit together. I had a blast just looking at thei kids' preciously curious faces :)
I just love the carnival food!! Ryad and Nael seemed frazzled by the "fluffy pink stuff" when they were offered their very first cotton cand.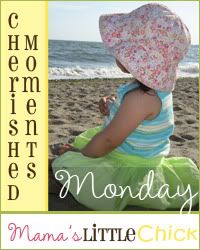 Now for this :
Thank You
to
Wasabi Mom
and
Mama Hen
for passing me on these awards respectively.
I like the sound of that!!


Yeah Baby!!
As a part of the deal I get to share 5 things about me with you guys. Bear with me a little more. I'll try not to bore you to death.
I majored in English Literature.
There was a time I was very active in theater and singing.
I love belly dancing and have taken formal classes for it.
I love pickles, even when I'm not pregnant!
Before I started this blog I had hoped to start a food blog. I still hope I'll be able to do that soon.
Now for the drum roll. Not for me, but these awesome bloggers who I'm passing the award to .
I pass
The Versatile Blogger
award to
LeAnna
from Thoughts and Whatnots
DASH Photography
Sovina
from Wedding On The Cards
Dr Mom
from Confessions Of A Dr Mom
Mama Hen
from Mama's Little Chick
I pass the
Your Going Places Baby
award to
Wasabi Mom
from 1Wasabi Mommy
Karli
from The Bonnie 5
Tanvi
from The fabulous Life of Not-So-Rich And Infamous
Colette
From Jamerican Spice
Summur
from Braley Mama